"The Psychology of Colour" at Wychwood Barns, July 13 & 14, 2013
Peter MacKendrick Gallery at Wychwood Barns,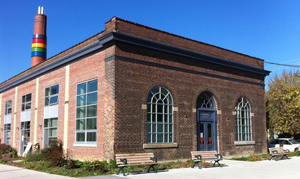 76 Wychwood Avenue,
Toronto, M6G 2H2
Saturday July 19th, 8am – 5pm
Sunday July 20th, 11am – 5pm
We react very intuitively to colour – it is a powerful communication tool that affects our mood and how we react to the world around us. In fact, certain colors can raise blood pressure, increase metabolism, or remind us of a past memory.
SolidColour artists explore our relationship to colour in a new show where the key ingredient is… colour
---
The Voting Results
The results of the vote are in! A huge thanks to everyone who took part.
We asked you to vote on your favourite colour. The top 3 were:
Red 33%
Blue 20%
Yellow 16%
…but what is really interesting is that those voting using their smart phones were massively in favour of red, almost ignoring blue, while the paper votes showed the opposite. Also, there were no paper votes for yellow, even though it's the third most popular colour.